It is important for you to take the time to know what types of mattresses are available for you. What type of mattress would be ideal for your sleeping position? You can find specific product information by visiting a well-known brand's official website or by reading specific product reviews.
As much as possible, you should try out different types of mattresses in order for you to make an informed decision. Some innovative products are found online while others are easily accessible in brick and mortar stores.
In this article, we will give you an overview of the different types of mattresses and provide a mattress buying guide with steps to take to choose the best mattress for you.
Step 1: Do You Really Need A New Mattress?
First of all, you have to ask yourself if it is really necessary for you to buy a new mattress. You might need a new mattress when:
You feel tired and stiff in the morning
You feel pain in your muscles and joints when you wake up
Your old mattress is too soft or too hard for your liking
If your body feels okay most of the time and the above symptoms only occur occasionally, then it might not be necessary for you to buy a new mattress just yet. If these symptoms persist though, then that's another story.
Step 2: Determine your Budget
Make sure that you are aware of your budget. Different types of mattresses have different prices, ranging from a few hundred dollars to thousands of pounds.
Here are some guidelines for you:
A good quality bed would cost at least a few hundred pounds.
If you want a more comfortable mattress with better support, you need to pay in the region of a thousand pounds or more
You can find good quality mattresses that are priced under a hundred pounds, but it is important to note that they would not last as long
Step 3: Choose Your Ideal Type and Material
When it comes to the different types of mattresses, there are many options for you to choose from. Here are some things that you need to take into consideration.
The firmness of the mattress is important for your joints and muscles. As a general rule, if you have sensitive or bony joints then opt for a softer type of mattress. If your body is strong, then consider buying a firmer type of mattress. There are also some people who prefer medium firmness so they don't feel too hot during sleep.
How do you feel about sleeping on coils? Different brands use different coil types so do more research about this particular aspect before making any final decision. If you want something a supportive mattress, then opting for pocket coils or innerspring mattresses is a good way to go.
Traditional spring mattresses are less popular nowadays but they are still available. They can be either cheaper or more expensive than other types of mattresses.
Memory foam is good for your joints but you might find it too hot when sleeping
There are also hybrid types of mattresses that feature multiple layers which aim to provide comfort and support at the same time.
There are many different types of material used in making the mattress layers, each with its own pros and cons.
You should read specific product reviews online before buying one so you will have an idea about what to expect from the various brands, especially in terms of quality, comfort, durability, and price.
Innerspring mattress:
This is the most traditional type of mattress. The coils are housed in a metal frame, which is either made out of steel or copper.
They provide ample support to the body while you sleep but they are also typically firmer than other types of mattresses. You can find innerspring mattresses with pocket coils that are more supportive.
Open coil mattresses:
Open coil mattress has individual springs that are connected to each other. They provide a little more flexibility compared to innerspring because the coils don't exert as much pressure on you while you sleep.
Traditional Spring mattress:
Traditional spring mattresses have the same concept as innerspring when it comes to providing support through single springs fixed.
The difference is mainly with the design and material used for its layers. If you want something less expensive with adequate support, then this type would be ideal for you
Memory Foam Mattresses:
The memory foam mattress is usually soft so it might not provide enough support for bony joints. Also, it doesn't promote good air circulation so you might find yourself feeling hot and sweaty while sleeping.
Hybrid Mattress:
Hybrid mattresses feature multiple layers with different materials, each one aiming to provide both comfort and support at the same time.
The various layers are stacked on top of each other, making it possible for you to choose which type of material works best for your needs.
Latex Mattresses:
A latex mattress is an environmentally-friendly type of mattress that springs back to its original shape once pressure is removed. If you usually feel hot during sleep, then opting for latex foam would be a good option.
Memory foam and Latex are the most expensive mattress types.
Pocket sprung mattresses:
Pocket sprung mattress is similar to innerspring mattresses because it also features coils but they are housed inside fabric pockets. These allow for better weight distribution so the sleeper won't feel as much pressure on his bony parts.
Adjustable mattresses:
This is a relatively new kind of bed that is gaining popularity fast.
It allows you to change the angle of your mattress so you can sit up, read or watch TV while lying down
Water Beds:
The water inside these beds is adjustable so you can increase or decrease it depending on how soft or firm you want the mattress to be.
However, it might take time for some people to get used to sleeping on water
Air Beds:
If you frequently sleep with your partner, then you might want to check out this kind of mattress.
It's also great if you tend to move around a lot when sleeping
Pillow-top mattress:
The mattress has extra padding on top to provide additional comfort.
This is only ideal if you like sleeping with a lot of pillows since it can make your bed too soft.
Step 4: Determine Your Ideal Sleeping Position and Mattress Firmness Level
There are various sleeping positions that may require a different amount of support from the mattress. For instance, side sleepers need a softer mattress because it reduces pressure on bony joints while back sleepers need firmer mattresses to keep their spines in line.
Back sleepers:
You should opt for a firm mattress that can keep your spine in line while reducing pressure on bony parts of the body like the hips, knees, and joints.
If you choose one that is more than 6 inches thick, then it might be too high for you to get in and out of bed easily
Side sleepers:
Firm mattresses provide better support but they may also cause discomfort because bony joints are pressed against its surface.
You should choose a softer option instead so you'll feel comfortable when sleeping
Stomach sleepers:
Since this position doesn't distribute weight evenly across the mattress, it will wear thin fast.
A thin mattress is okay if you're just going to use it temporarily but if not, then look for something with an extra layer of padding
Firmness levels:
Soft mattresses: This is ideal for people who like sleeping on their stomach or side; it alleviates pressure points
Medium-firm mattresses: This option provides the right amount of comfort and support. It's also great if you like sleeping in multiple positions for your good night's sleep
Firm mattresses: If you're not really into soft mattresses, then this one is for you; it conforms to your body's shape but still provides enough support
Step 5: Consider Your Weight as a Factor
Your weight can affect the pressure points of your body so it's important to consider this when choosing a mattress.
Heavy people tend to sink deeper into a soft mattress while lighter people don't experience the same thing. This is why firm mattresses are usually more ideal for heavier individuals.
Bed and mattress sizes UK
Single(3ft x 6ft 3in): This is suitable for children but if you're an average-sized adult, it might feel cramped because of its small size
Small Double (4ft 6in x 6ft 3in): If you like to sprawl out when sleeping then this is the ideal mattress for you. It's also best if you share a bed with someone who likes to sleep diagonally in bed
Double mattress (4 ft x 6 ft 3 in): A good choice for one person or two people who prefer being close to each other while sleeping
King Size mattress: If there are two of you and both of you have a lot of things then get this type of mattress. It has enough space not just for you but for your belongings as well
Super King (4ft 6in x 6ft 3in): This is suitable for couples who love to sleep an average of 8 hours daily. It's also good if you like sleeping with a lot of pillows and still want enough space in the bed
Pressure relief and body contouring
Pressure relief:
This feature allows the mattress to mold to your body's shape while trapping air inside. It will create a protective layer that keeps your body weight evenly distributed
Body contouring:
The mattress hugs every curve of your body which creates an intimate sleeping experience. You'll feel like you're being hugged or cuddled while you sleep
Motion Isolation
This essentially determines how well the mattress absorbs movement by limiting disturbances from one side of the bed to another. For instance, if you have back problems, then motion isolation can minimize pressure on bony parts which cause pain when it hits other parts of the body.
Just imagine two waterbeds next to each other; the one with motion isolation would be more ideal because it limits disturbances while still keeping you afloat.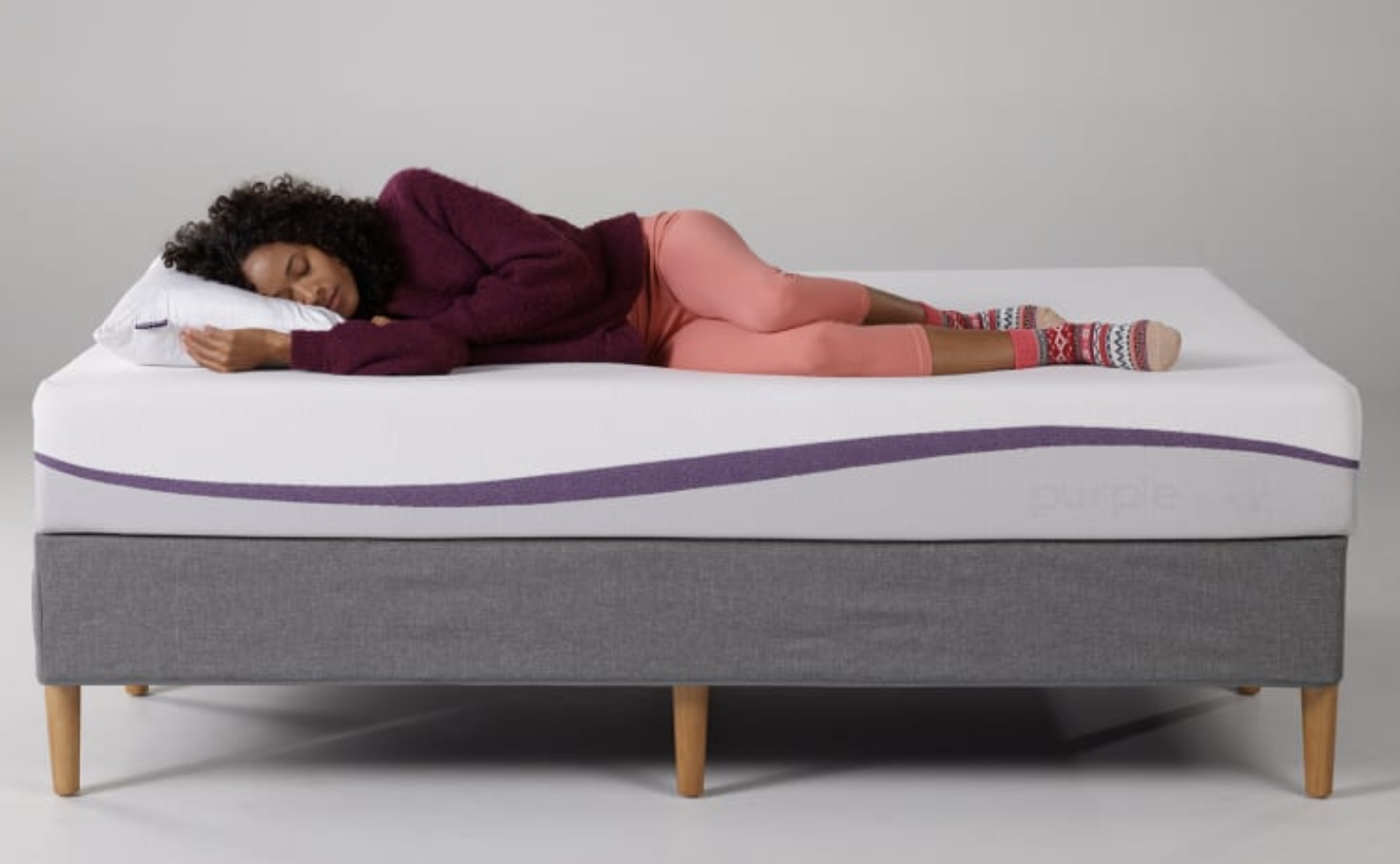 Back and Neck Support
This feature is ideal for people with back problems. The mattress should be able to keep the spine in line while reducing pressure on bony joints, especially hips and knees. This is why it's crucial to choose a mattress that offers the right amount of firmness levels to provide adequate support for your body type.
Body-conforming mattresses are great for providing good spinal alignment which reduces pain caused by misalignment. It essentially keeps you comfortable all throughout the night because it creates an even sleeping surface.
However, if you're just going to use it temporarily then opt for something thinner instead so you can still enjoy its other features like additional layers of padding or lighter weight.
Mattress height
It's important to choose the right mattress height. It's difficult to get in and out of bed if it's too high so if you're taller then consider something that isn't more than 6 inches thick.
Temperature regulation and cooling properties
The mattress should keep you cool at night so it will be able to regulate the temperature around your body.
It shouldn't trap heat too much so choose something that can wick away moisture by having an impermeable surface and a breathable structure. This way, air can freely circulate in and out of the mattress while regulating the temperature levels inside.
Off-gassing
Some mattresses have chemical smells when new so it's best to choose one that doesn't have this. It should be able to let the air circulate around the mattress so you can still enjoy its other features while using it without worrying about off-gassing.
Organic or eco-friendly materials
These feature natural elements like buckwheat husks, latex foam, and cork. They're also hypoallergenic which makes them great for people with allergies or asthma.
Company policies
You should know the company policy of the manufacturer so you'll be aware of its warranty. Some brands offer trial periods or refunds while others have minimum allowable returns so check on these before making your purchase. There are also different payment methods available so don't be shy to ask the customer service representative for more details
Most mattresses can be found on the company website. There are some that offer discounts or promo codes if you sign up on their mailing list so subscribe for notifications on future deals.
You can also check out third-party websites like dlmnlp.co.uk which compare different brands and models based on price, features, and customer reviews so you'll have an easier time choosing your preferred mattress
Company reputation and transparency
This is important so you'll feel secure enough to buy from them. You should be able to read reviews written by previous customers or watch video demonstrations of the product so you can see how it works.
It's also essential that they offer their contact details on their website just in case you need further information.
Customer reviews
Customer reviews are a great source of information because they provide real insights from people who have already bought the product.
They write about their experiences so you can see if there are things you need to be aware of when using the mattress.
They also recommend different brands and models based on what you're looking for so it would be easier to narrow down your choices.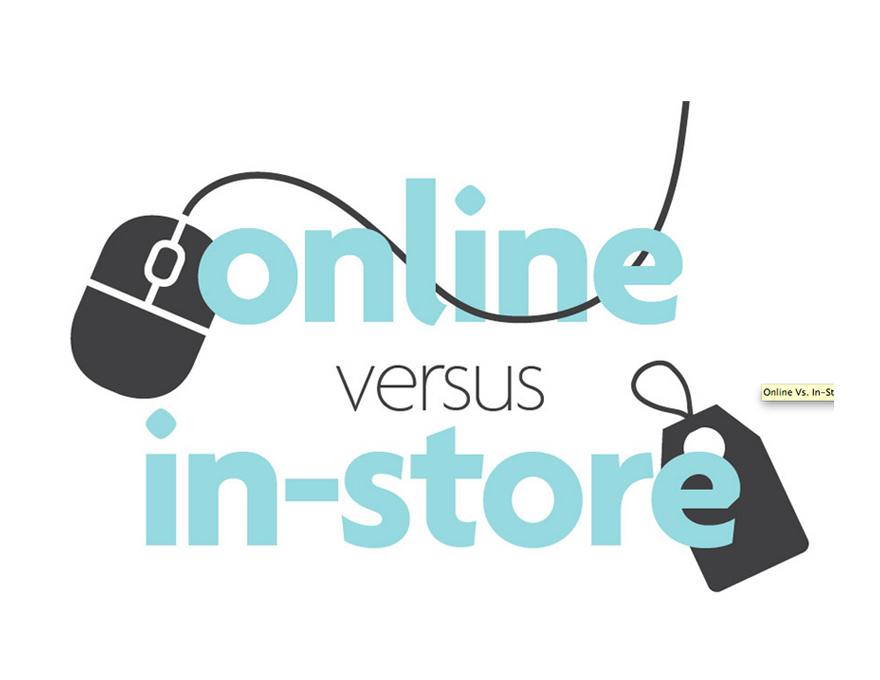 Where to buy?
You can buy your mattress from different retailers to help you decide which one suits your needs. However, make sure that they have physical stores nearby so you can actually try the product first before buying it.
You should also check if their store has return policies or trial periods for mattresses to be sure of what you're getting.
Finally, consider shipping costs because some websites offer free deliveries while others don't so compare the total price of the product to find out which offers better deals.
In-store
Each mattress brand offers a different range of choices which you can find at their physical stores. However, there are some brands that don't have any so you'll have to go from one store to another if you want something from those.
In-store purchases also include trial periods and return policies as long as you buy from reputable companies.
You should also check the company website for contacts and other details which you can consult if needed before making your purchase.
Online
This is convenient because it's available 24/7 but make sure that they're legitimate companies or retailers who offer quality and reliable products.
Check out discount coupons and promo codes first before making your purchase so you'll know how much money you'll be spending on it beforehand. It's also advisable to read their return and refund policies first before confirming your order.
Most of the significant brands and retailers that sell the best mattresses online offer trial periods or refunds as long as you buy from them.
You can also find some offers on discount sites like dlmnlp.co.uk which include promo codes, voucher codes, free deliveries, and scheduled sales so make sure to check out those as well.
Advantages
You'll be able to shop for your preferred brand or model anytime anywhere depending on your location and schedule
There are a lot of discounts available depending on the retailer or code being offered at that time
Customer reviews provide valuable insights about the product being sold
Disadvantages
You can't actually try the mattress before buying it
Some retailers don't offer trial periods or returns unless you buy from them
Transactions are not secure so make sure to take extra care when confirming your order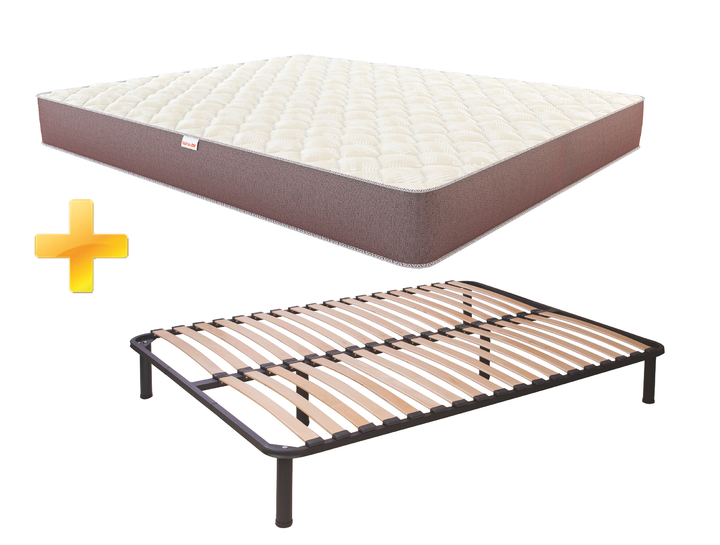 Bed Frames
If you're planning to get a bed frame too, make sure that it matches the mattress size and style. You can't place a small mattress on top of a platform or vice versa because they won't fit so it's best to choose one that has the same measurements as your mattress.
It's also essential to check if there are any special requirements like weight capacity and type of foundation before purchasing.
Wooden Frames:
This is one of the most popular options because it's simple yet affordable. They come in different shapes and sizes so you can easily find something that suits your bedroom décor.
The strength of wood also ensures long-lasting products so you'll be able to use them for years before having to buy another mattress again.
Metal Frames:
If you want something stronger than wood, metal frames are highly recommended because they hold up well even with regular use.
You can choose between designs like canopy or sleigh bed frames depending on your preference but make sure that they're made from high-quality materials like wrought iron.
Wooden slats are usually used as foundations to give the mattress support which would help relieve pressure points that cause back pain and other problems.
Mattress Protectors
If you're looking for something that will protect your mattress against spills, stains, and other mishaps then this product is highly recommended.
It's made from different materials like vinyl or cotton so choose one that suits your personal needs to ensure comfort when sleeping.
Everyone sweats while they sleep but mattresses can retain moisture which can cause skin problems in the long run so make sure to invest in a waterproof mattress protector if needed.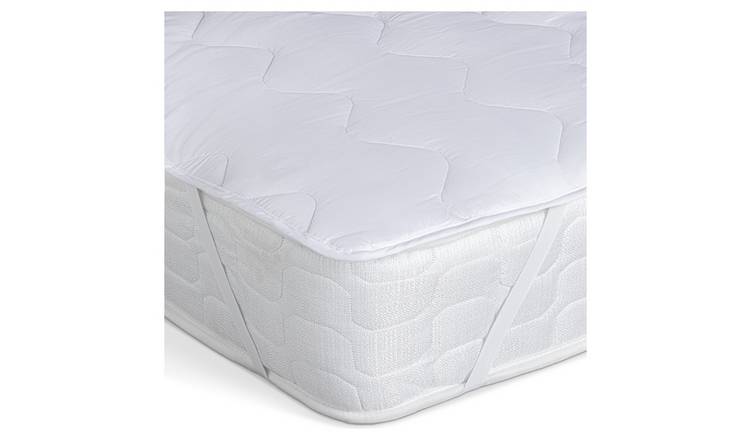 Mattress Toppers
These are usually used to provide cushioning and softness depending on the brand. They're made from different materials like memory foam, latex, wool, cotton, silk, or down feathers so choose one that fits your needs best.
Pillow top mattress topper is usually beneficial for back pain sufferers because it eases pressure which can cause discomfort when sleeping at night. If you prefer plush mattresses, however, it's best to look for ones with thick layers of padding since these will conform well to the curves in your body so you'll feel comfortable all throughout the night.
Bedsheets
After confirming your purchase, check if the retailer or brand offers matching bed sheets so you won't have to look somewhere else.
Make sure that it matches the size and style of your bed frame and mattress as well to avoid buying unnecessary extras.
Having a complete set is highly recommended for those who don't like changing their beddings every now and then because they'll be able to use it for years without having to buy new ones.
What is a bed in a box?
A bed in a box is kind of like a mattress in a box. While we're not sure who would really want to buy and receive a whole bed in the mail (we've never received one), it's essentially a brand new mattress that ships right to your door for easy assembly.
You can choose from premium brands, gel-infused beds, memory foam mattresses, or natural concoctions, etc., all tailored to your comfort needs.
How and When to Replace Your Mattress?
If you're wondering when to replace your mattress then the general rule is every 8-10 years for adults or 10-15 years for children.
You can check if it's still beneficial to use by pressing on the top layers and listening for a springy sound.
This means that it has some cushioning left which will make sleeping more comfortable but if it feels flat or too hard, then it's time to get a new one.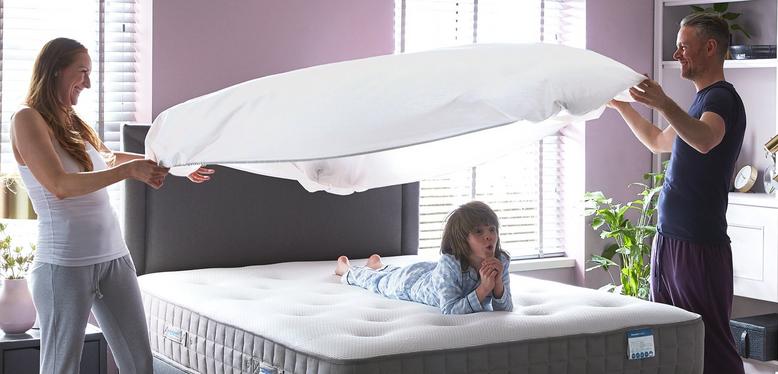 Mattress care
Mattress care plays a huge role in its lifespan so it's best to invest in covers that will prolong the quality of your sleep surface. These are usually hypoallergenic and waterproof which is perfect for people with allergies or asthma because they prevent dust mites from accumulating in the mattress.
This means cleaner air in your bedroom so you'll be able to breathe easier when you wake up every morning.
Children usually grow at a fast pace so it's best to buy new ones every 3-5 years but make sure that it has adjustable safety features like bed rails. You wouldn't want them falling out during the night which could cause serious injuries so always ensure their safety while sleeping by using these products.
If you want something that can last for years then make sure to take care of it like your own body by keeping it clean and free from bacteria.
Mattresses need proper ventilation so never cover them with plastic or thick blankets even during winter seasons because this can trap moisture which creates an ideal environment for bacteria to grow.
How to clean a mattress?
Since it's used daily, mattresses can accumulate dust mites and other bacteria so it may cause allergies in some people.
If you have an allergy attack while sleeping then this is most likely the reason so keeping your bed clean plays a major role in treating these problems.
To ensure that you're sleeping on a clean surface every night, follow these steps when cleaning your mattress:
Get a vacuum cleaner with attachments to remove any loose dirt on the surface
Wash your bed sheets regularly because these are usually covered with sweat, dead skin cells, oil from our hair, and dust mites
Use baking soda or vinegar mixed with water for stains that won't completely come out using only water alone
Invest in waterproof covers to protect your mattress against spills
After removing all the dust and dirt, you'll notice that your bed will smell fresh which is always a pleasant feeling after waking up in the morning.
If you're also suffering from back pain then it's best to consider replacing your mattress every 8-10 years or whenever it starts to sag because this will no longer provide adequate support at this point which can lead to worse problems like chronic pain.
When exposed to improper ventilation, moisture can accumulate inside of your mattress so make sure that they are exposed to sunshine often for 2-3 days in a row.
This kills off most bacteria but if there are some which remain, baking soda can help eliminate them as well as other types of allergens which irritate your respiratory system.
Conclusion
If you're still wondering what mattress type is best for you, opt for ones that are firm and can easily adjust to your body's shape. These are usually more expensive but they provide more support so it prevents chronic pain from manifesting over time.
Also, get a perfect mattress with waterproof covers or invest in plastic sheets to prolong its lifespan if you have children or pets that may accidentally spill something on it.